Welcome to the Eternal Convention!
The Eternal Convention (ETC) is an international and family friendly roleplaying game convention with many foreign guests from about a dozen different countries all over the world.
The ETC is an annual event happening each year on the extended Pentecost weekend at areal medieval castle, now the modern youth hostel 'Burg Stahleck'.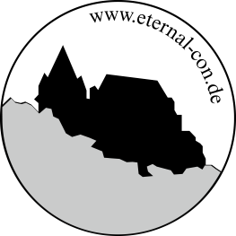 Cancellation of the Eternal Convention 2021
We are very sorry to tell you that we have to cancel the Eternal Con 2021 Corona-related. Even if there is some good news about vaccines and the infection situation, it is impossible for us to plan the situation. Also the team cannot meet for the preparation and organization of the con. Feel free to contact Pittel and tell us your thoughts and ideas: pittel at eternal-con.de
Greetings, your Eternal-Con-Team
Eternal Convention 2022
As a gleam of hope: the date for the ETC 2022 will be: : Friday 3rd of June until Monday 6th of June 2022 (Pentecoast)
The Youth Hostel
The youth hostel has been closed again due Corona since 1st of November 2020. We will inform you as soon as they re-open, they are looking forward to give you a warm welcome again.
Please visit their web-site for more information.
References to related sites