Welcome to the Eternal Convention!
The Eternal Convention (ETC) is an international and family friendly roleplaying game convention with many foreign guests from about a dozen different countries all over the world.
The ETC is an annual event happening each year on the extended Pentecost weekend at areal medieval castle, now the modern youth hostel 'Burg Stahleck'.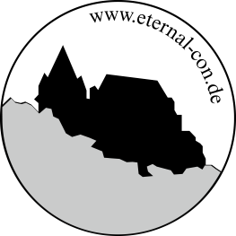 Eternal Convention 2021
We're busy migrating our server and mail-server to a new hosting provider.
We will provide an update to you about the ETC 2021 when the migration is done.
Eternal Convention 2020
The ETC #11 could not take place this year on Pentecoast because the regional government of Rheinland-Pfalz did not yet allow events like ours due to Corona-limitations.
The Youth Hostel
The youth hostel has benn closed again due Corona since 1st of November until 20th of December.
Please visit their web-site for more information.
References to related sites